Programs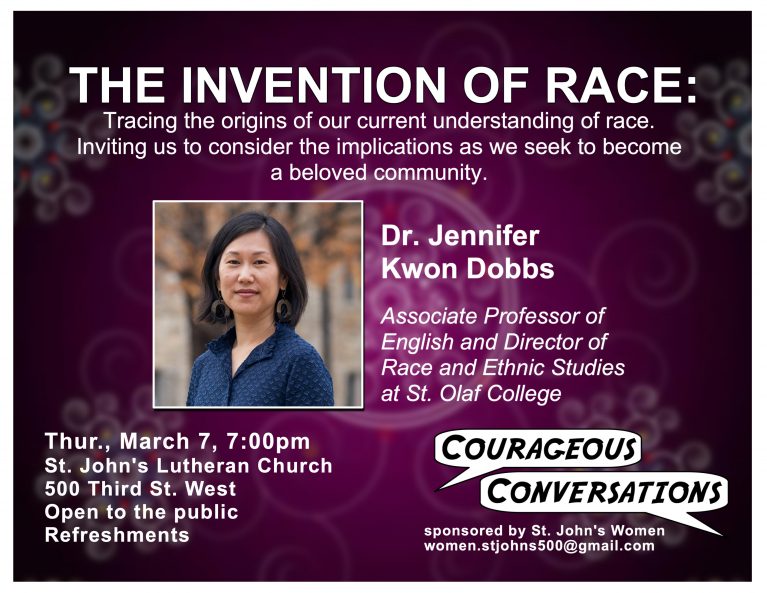 How was race invented? How has 17th-century race biology become a 21st-century system of privilege and oppression? Dr. Jennifer Kwon Dobbs, Associate Professor of English and Director of Race and Ethnic Studies at St. Olaf College, will trace the origins of our current understanding of race and invite us to consider the implications as we seek to become a beloved community.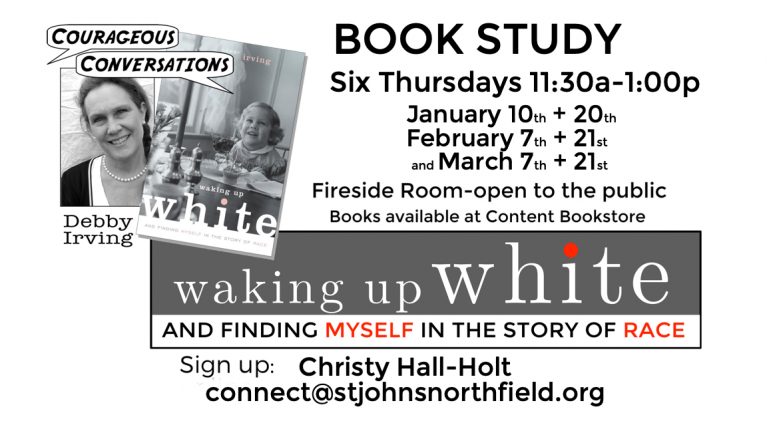 Courageous Conversations is offering this book discussion for a second time. If you didn't get a chance to join us this Fall, do so this Spring! Note the dates, every other Thursday starting January 10th.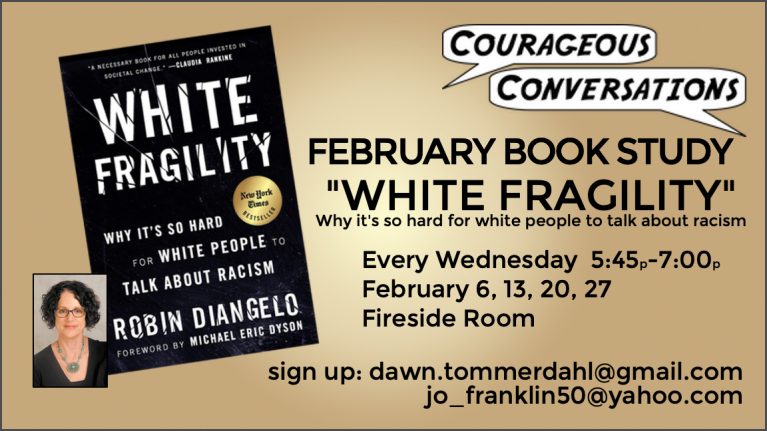 Courageous Conversations' second book study on Race begins February 6th with Robin Diangelo's "White Fragility." We'll meet every Wednesday in February. Hope to see you there!