Programs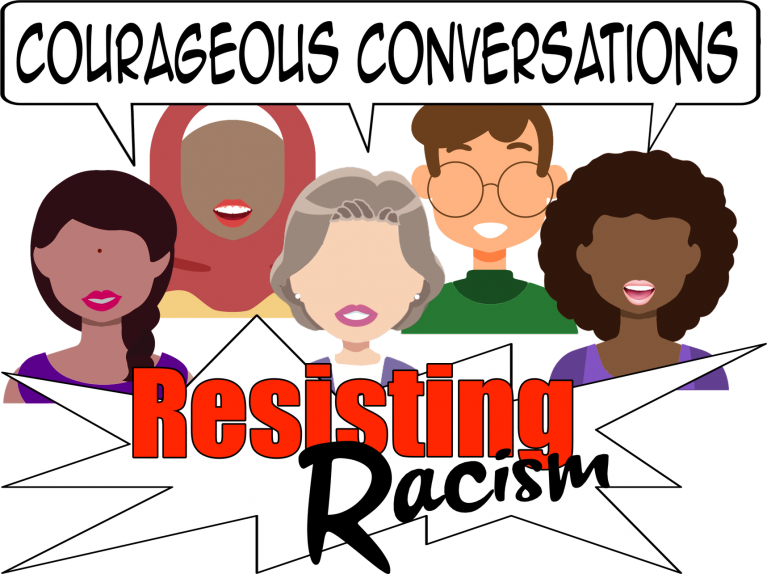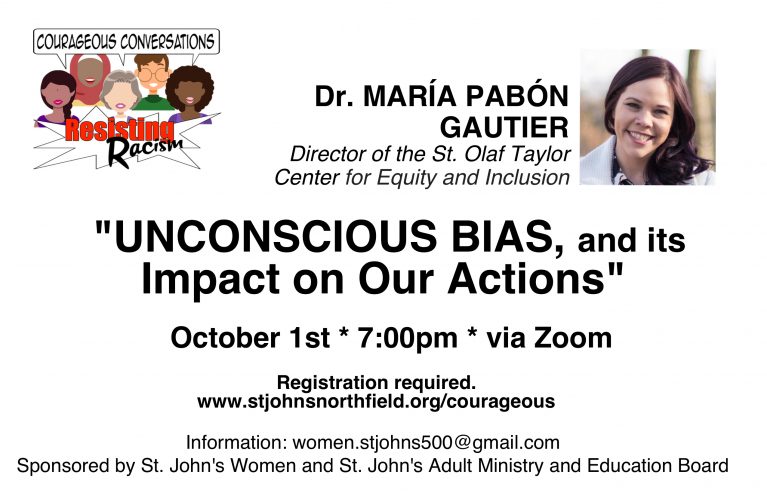 Join us via Zoom. Registration Required. To register, go here: http://www.stjohnsnorthfield.org/courageous
Join St. John's Women of the ELCA and Dr. María Pabón Gautier for a conversation reflecting on unconscious bias and how that affects our actions.
Pabón earned her Ph.D. in educational psychology at the University of Minnesota and her B.S. at the University of Puerto Rico, Río Piedras. Her teaching and scholarship have focused in areas of ethnic identity, microaggressions, anti-bias education, social justice, and issues of diversity and equity. She has worked at St. Catherine University, the University of Minnesota, and in the nonprofit field.
Pabón has more than 10 years of experience working and applying skills to advance social justice, equity, and the representation of marginalized communities, and more than 15 years of experience in research, assessment, and evaluation in nonprofit, higher education, government, and K-12 settings. Originally from Puerto Rico, Pabón is passionate about integrating her cultural background, identity, and traditions into everything she does.
The Taylor Center, which was established this fall with a $1 million gift from St. Olaf Regent Glenn Taylor '73 and his wife, Myretta, aims to foster an inclusive environment across the intersections of race and identity that students bring to St. Olaf. As part of the Student Life Division, it is a core function of St. Olaf's residential learning. Pabón is serving as its inaugural director.
2020-2021 Programs